On 8th December 2018, the Law Society of L'ecole organized a session on the Criminal Justice System of Pakistan. Barrister Saif Ali Akbar and Advocate Farah Khan were invited as guest speakers. The President of the Law Society, Qubra Ali, introduced the respective guests and spoke about her aim behind organizing the session, which was to acquaint students with the criminal justice system of Pakistan and encourage them to pursue careers in criminal law.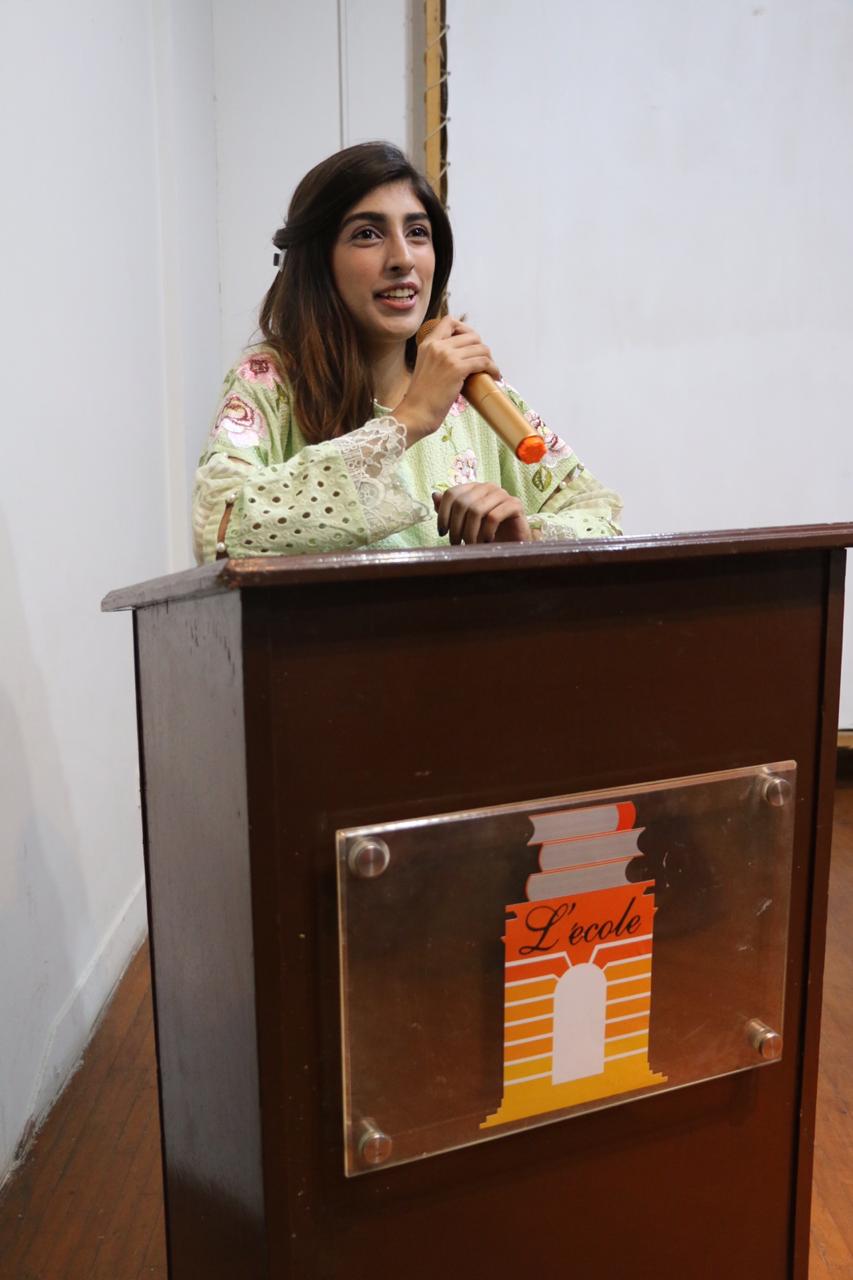 Advocate Farah Khan spoke about the difficulties young lawyers, especially young female lawyers, were faced with and the role of provincial and federal agencies and the inefficiencies surrounding them that hamper the course of justice. She emphasized on the strong resolve law students needed to develop for confronting such an intimidating system. Barrister Saif Ali Akbar spoke about on-ground hindrances in the system for lawyers and shed light on some technical aspects of Pakistan's criminal law while drawing examples from highly engaging and intriguing cases that he and Advocate Farah had dealt with. Both speakers emphasized on knowing the law, as well as the system, at one's fingertips, and advised students to gain exposure to criminal law by starting their legal practices in the District Courts. Following the guest speakers, the criminal law tutor at L'ecole, Advocate Musharraf Azhar, addressed the students and advised them on how to effectively familiarize themselves with Pakistan's criminal justice system as students of a foreign curriculum.
At the end of the session, the guest speakers were presented with gifts by the Patron of the Law Society, Barrister Zara Shaheen, and group pictures were taken. The session encouraged students to explore criminal law as a potential area of practice and armed them with prudent advice on starting their legal careers.
Originally posted on Courting The Law